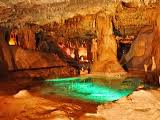 Many times, people go on vacation and do the same old things they could be doing at home. Why not go extreme this vacation, and do something exciting? If you are looking for an exciting time, Austin Texas is home to the thrill you are seeking. Boredom never runs through the minds of those you travel to the famous Austin Texas area. So, come take an adventurous day of it, and discover the mystical places, live history, and adrenaline fun. The following are the most exciting things to do in Austin Texas:
Hamilton Pool
One way to find out about a city is by visiting their local shops and when visiting the city of Austin, you will find that the shops are as diverse as the people themselves. Austin shopping offers the latest fashions and unique designs, hip music, funky gift and collectibles and literary works. For a bit of retail therapy, hit the shops of Austin.
In a city that's as diverse as Austin, it's no wonder there are so many ways to find out the news. There are several Austin newspapers that highlight the news, offering different opinions and shedding light on different topics. While you are visiting the city, grab an Austin newspaper and catch up on some of the local, national and world events.
The nightlife is just one of the things that Austin is famed. When the sun goes down, one of the many ways to celebrate and have a good time is by rubbing elbows with the locals and fellow travelers at the Austin bars. Whether you're looking to exercise your dancing shoes or you want to sit back and sip cocktails in a laid back environment, you'll find a good time at one of the many Austin bars.
Interesting, fun, funky, lively, creative, free-thinking and even weird; these are just some of the adjectives that can be used to describe the city of Austin. Here, the people are eclectic, the activities are seemingly endless and the great outdoors are celebrated. In the city of Austin, you'll be welcomed with open arms and invited to share in the joys that the people who live here have grown to love.
With all of the sightseeing and activities you'll be doing in Austin, you can be sure that you are going to work up an appetite. When mealtime arrives, you'll find what you crave at one of the many Austin Texas restaurants.
Home Slice Pizza
Enjoy a slice of authentic New York-style pizza in the heart of Austin Texas at Home Slice Pizza. This Austin Texas restaurant, the dough is hand-tossed, in the traditional New York way and the pies are made with fresh ingredients. Order a traditional cheese pizza, pile on the toppings of your choice, or try one of the gourmet pizzas. This restaurant also offers other options in addition to pizza, such as hot subs and calzones. For a sweet treat, try one of the freshly baked confections; New York-style cheesecake, cannoli, tiramisu or Rice Krispy treats. Dine in, or order your meal for takeout. Go to homeslicepizza.com for more information.
The downtown area of Austin Texas is where the action is at. The stretch of city between the historic Sixth Street and Congress Avenue is home to some of the most eclectic attractions of this lively city. Amidst the attractions and the hustle and bustle, you'll find several downtown Austin restaurants.
Luxury Hotels in Austin Texas
Four Seasons: For first-class accommodations in the heart ofAustin, book a room at the Four Seasons. This luxury hotel boasts lavishly-appointed guest rooms and suites, a heated saltwater swimming pool, a full-service spa and even offers marshmallow roasting on summer evenings. For more information, visit fourseasons.com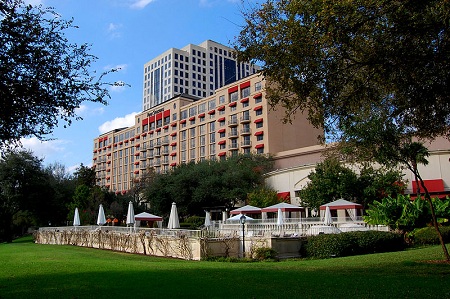 The Driskill: A landmark hotel in Austin Texas, the Driskill hotel is one of the city's premier addresses. With spots on the Historic Hotels ofAmerica and the Associated Luxury Hotels International lists, this hotel offer impeccable accommodations that are second-to-none. Visit driskillhotel.com to learn more.
In a city that's as lively as Austin, you can be sure that you will also find a nightlife that is as vibrant as the city itself. Whether you l have a party personality or you prefer things a little laid back, you can be sure that the Austin nightlife will have something that appeals to your interests.
First Thursday
On the first Thursday of every month, Austin nightlife hits the streets; well, South Congress Avenue, actually. On these Thursday's, the business along South Congress Avenue come alive as the business stay open past their traditional closing times and the street comes alive with live music, street performers and crowds of people who are looking to have a good time.
Located just outside of Austin in the Hill Country, the Austin Texas Zoo is home to more than 100 species of animals from around the globe. This private, not-for-profit zoo and animal sanctuary offers refuge for exotic animals that are in need. For an up-close and personal experience with some breathtaking creatures, include a trip to the Austin Texas Zoo on your itinerary.