City of Austin
Interesting, fun, funky, lively, creative, free-thinking and even weird; these are just some of the adjectives that can be used to describe the city of Austin. Here, the people are eclectic, the activities are seemingly endless and the great outdoors are celebrated. In the city of Austin, you'll be welcomed with open arms and invited to share in the joys that the people who live here have grown to love.
Located in central Texas, the city of Austin is not only the capital of the state; it is one of the state's most diverse and beloved cities. Originally called Waterloo, it was renamed Austin after the "father of Texas," Stephen F. Austin. The city is one of the most populated of the state, thanks in part to the fact that it is the Capital of the state and that the University of Texas is located here.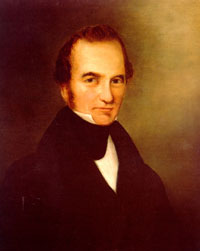 Politics and education aside; the City of Austin is known for so much more. Named the "Live Music Capital of the World," Austin is home to a large amount of live music performers and live music venues. In addition to music, the city of Austin also celebrates art, history and nature. There are a number of art museums, performing art centers and performing art companies that showcase the importance of creativity. There are also several museums and even walking tours that honor the history of not only Austin itself, but the state, as a whole. If you are a lover of nature, you will find no shortage of way to enjoy the outdoors. With over 200 parks, lakes, rivers, nature trails and golf courses, you will find it easy to take pleasure in the beauty of Mother Nature.
The city of Austin has unofficially adopted the motto, "Keep Austin Weird;" a motto that highlights the eclectic nature of the people and the events of the city. Here, you'll find a mix of businesspeople, students, musicians, artists, politics and techies, who all come together to form the diverse population. There are several events that mark the "weirdness" of the city of Austin, such as Eeyore's Birthday Party, a celebration of the character from the Winnie the Pooh books; the O.Henry Punn Off; the Carnaval Brasileiro and the Austin Reggae Festival. The people of this city like to live life like it's a party and invite you to celebrate with them.
Whether its history, the arts, music or the outdoors that you're looking to experience, or if you want to experience it all; Austin will leave you amazed. Come to the city of Austin and discover what makes it so weird.