Downtown Austin Restaurants
The downtown area of Austin Texas is where the action is at. The stretch of city between the historic Sixth Street and Congress Avenue is home to some of the most eclectic attractions of this lively city. Amidst the attractions and the hustle and bustle, you'll find several downtown Austin restaurants.
Hut's Hamburgers
If you're craving a burger, then you need to stop in at Hut's Hamburgers. This casual restaurant is located on West Sixth Street and West Avenue and serves over 20 different types of hamburgers. Beef, buffalo and veggie burgers are available with virtually any kind of topping you can imagine. If you're looking for something other than a burger, try one of the other menu items; Buffalo wings, chicken fried steak, a chili dog or a Rueben, perhaps. Find out more information about the 2011 Best of City Search Winner restaurant at hutsfranksandangies.com.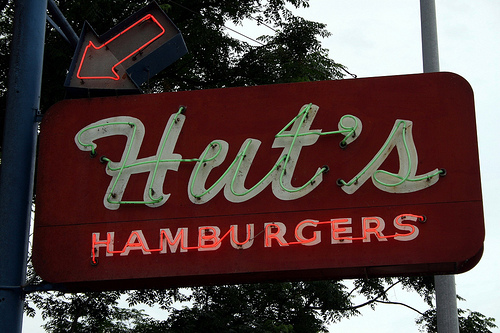 Old Pecan Street Café
In 2010, this downtown Austin restaurant was voted the most romantic restaurant in Austin, and for good reason. The restaurant has a rustic, yet charming atmosphere that invites romance. In addition to the atmosphere, the menu boasts many items that would make an ideal dinner-for-two. Featured menu items include Steak Bordeaux, Blackened Redfish and Quiche Lorraine. The restaurant also boasts its own bakery, so all pastries and baked goods are cooked fresh daily on-site. For more information about one of the most beloved downtown Austin restaurants, go to oldpecanstcafe.com.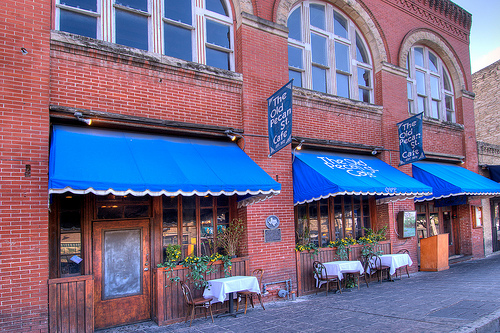 Fogo de Chao
This authentic Brazilian-style steakhouse is located on Third Street and offers a flavorful array of menu items cooked in the traditional gaucho way – over open fire pits. When you are seated, you're given a card that is green on one side and red on the other. Turn your card so the green side is facing up and the flavorful meats will be brought to your tableside and cut for you. When you've had enough, flip your card to the red side. Featured menu items include filet mignon, top sirloin, lamb, chicken and pork ribs. To learn more about the Fogo de Chao experience, visit fagodechao.com.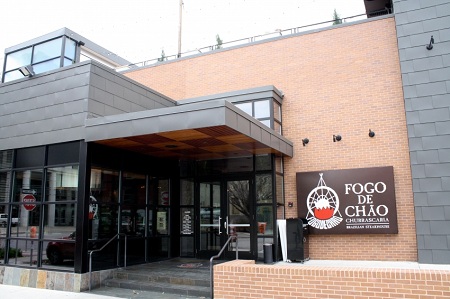 Just as the culture of Austin is eclectic, so too, are the dining options. No matter what your palate, you'll find something to satisfy you at one of the many downtown Austin restaurants.