Austin Nightlife
In a city that's as lively as Austin, you can be sure that you will also find a nightlife that is as vibrant as the city itself. Whether you l have a party personality or you prefer things a little laid back, you can be sure that the Austin nightlife will have something that appeals to your interests.
First Thursday
On the first Thursday of every month, Austin nightlife hits the streets; well, South Congress Avenue, actually. On these Thursday's, the business along South Congress Avenue come alive as the business stay open past their traditional closing times and the street comes alive with live music, street performers and crowds of people who are looking to have a good time.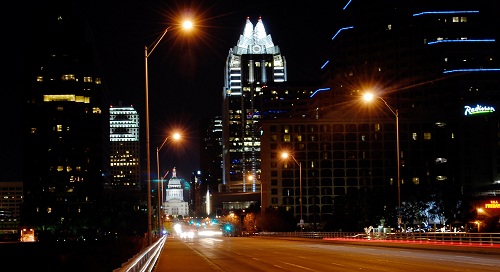 Symphony Nights
If you are looking for a romantic or soothing activity, enjoy a nighttime symphony performance put on by the Long Center for the Performing Arts. Every Sunday night, you can experience this mellow version of Austin nightlife in Butler Park. Bring a chair or a blanket, sit back and relax as the symphony plays.

Antone's
When the sun goes down, the stars come to life on the stage of Antone's. At this live music venue, you can hear the vocal and instrumental styling's of different live music bands. A new performer takes the stage almost nightly and show times are typically 7:00 pm and 9:00 pm.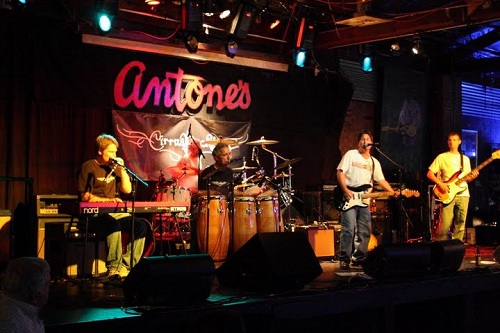 The Festivities of Sixth Street
Sixth Street is perhaps the most happening spot for Austin nightlife. Here, club, music venues and pubs are circulating with locals and visitors. Here, you can enjoy mixing and mingling, enjoy cocktails or put on your dancing shoes and rock the night away.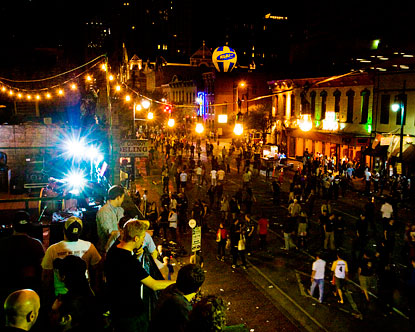 Bats at Congress Avenue Bridge
For a truly breathtaking, albeit chilling experience, get a spot on the Congress Avenue Bridge at dusk. When the sun sets, the millions of bats that dwell underneath the bridge take flight, creating a scene that looks like something out of an Alfred Hitchcock film. "Bat Bridge," as it is affectionately called, is perhaps one of the most unique of all the Austin nightlife activities.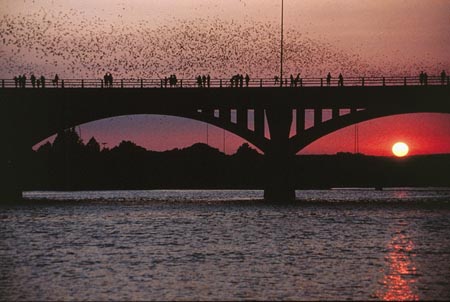 From dancing to being serenaded by sweet music to watching nature take flight, Austin nightlife is sure to entrance you and make your visit to this city even more memorable.