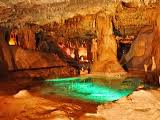 Many times, people go on vacation and do the same old things they could be doing at home. Why not go extreme this vacation, and do something exciting? If you are looking for an exciting time, Austin Texas is home to the thrill you are seeking. Boredom never runs through the minds of those you travel to the famous Austin Texas area. So, come take an adventurous day of it, and discover the mystical places, live history, and adrenaline fun. The following are the most exciting things to do in Austin Texas:
Hamilton Pool
One way to find out about a city is by visiting their local shops and when visiting the city of Austin, you will find that the shops are as diverse as the people themselves. Austin shopping offers the latest fashions and unique designs, hip music, funky gift and collectibles and literary works. For a bit of retail therapy, hit the shops of Austin.
In a city that's as lively as Austin, you can be sure that you will also find a nightlife that is as vibrant as the city itself. Whether you l have a party personality or you prefer things a little laid back, you can be sure that the Austin nightlife will have something that appeals to your interests.
First Thursday
On the first Thursday of every month, Austin nightlife hits the streets; well, South Congress Avenue, actually. On these Thursday's, the business along South Congress Avenue come alive as the business stay open past their traditional closing times and the street comes alive with live music, street performers and crowds of people who are looking to have a good time.
Located just outside of Austin in the Hill Country, the Austin Texas Zoo is home to more than 100 species of animals from around the globe. This private, not-for-profit zoo and animal sanctuary offers refuge for exotic animals that are in need. For an up-close and personal experience with some breathtaking creatures, include a trip to the Austin Texas Zoo on your itinerary.