The most Exciting things to do in Austin Texas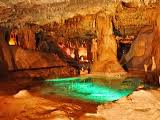 Many times, people go on vacation and do the same old things they could be doing at home. Why not go extreme this vacation, and do something exciting? If you are looking for an exciting time, Austin Texas is home to the thrill you are seeking. Boredom never runs through the minds of those you travel to the famous Austin Texas area. So, come take an adventurous day of it, and discover the mystical places, live history, and adrenaline fun. The following are the most exciting things to do in Austin Texas:
Hamilton Pool
Going to the beach is all fun and dandy, but Hamilton Pool has its own waterfall. This secluded atmosphere is fantastic for swimming and a picturesque display of nature. The elegant formations of the beautiful creases of the rock and the calming sounds of the enormous water flowing from the mountaintop form the stunning water hole. Though a stunning place to swim, it is much more than just a swimming hole; enjoy a nice hike or picnic with the family. No matter what you do, you will be in a haven of beauty.
Pioneer Days
Life today is so easy with all the high-tech technology and equipment made to increase production and decrease the amount of time we spend on a certain task. Have you ever wondered what life was like without all the technology? Blast back to the 1800s where you will discover a working museum farm that shows you just what it was like without the technology we have today.
Inner-Space Cavern
You have never seen the turquoise blue color so vividly in real life until you visit the Inner-Space Caver on Austin Texas. Have you ever traveled deep into a cave? If you have, you know how truly beautiful and amazing it is, and if you haven't, you need to. Deep in the inner space Cavern lies ten thousand years of natural history, a florescent turquoise blue water hole, and the most amazing formations you have ever seen. Breathe in the fresh air and take a drink of the purest water in the land; the Inner-Space Cavern is truly a sight to see.
Canopy Tours and Ziplining
Nothing says adventure like a little adrenaline rushing zip line fun. To soar like a bird as your strapped to a harness and attached to a cable, truck through the jungle, or experience nature in its true form, look into Austin Texas canopy tours. Flying through the trees and appreciating the rugged outdoors is only a glimpse of the excitement you can have. So, see all that you can and do it all.
Boredom is something you do to yourself; don't have a boring vacation, take part in these fun activities and have an exciting time to remember.